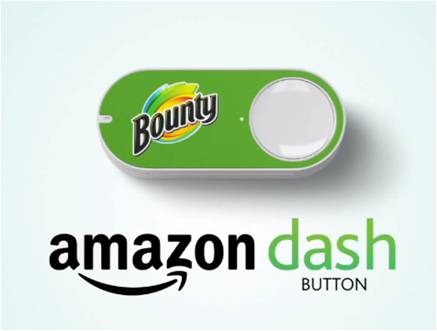 It's hard to miss advertisements for Amazon Dash in the media but for some, this little electronic device, that looks similar to a laptop flash drive, remains a mystery.
This clever little pantry partner is a convenient wi-fi enabled way to keep your pantry shelves stocked with kitchen essentials — eliminating any concern for running low or running out at the most inconvenient time.
In our complete guide to Amazon Dash we will share with you:
What the Amazon Dash Program is
What the Amazon Dash Button does
Minimum requirements for Using Amazon Dash
What it costs to use the Amazon Dash Button
How to get the Best from Amazon Dash
We've all made grocery lists at one time or another to restock our pantry shelves and I know from personal experience, that after a trip to the grocery store I've more than once overlooked items on the list or have forgotten to add them altogether.
Most of the time it is food items like meat and veggies, cereal or bread, milk or coffee that makes the list but I never remember to check the status of my dishwasher detergent or how many rolls of paper towels I have left until I'm forgetfully close to running out. This is where Amazon Dash can help.
About the Amazon Dash Program
The Dash program was developed by Amazon in 2015 to not only improve their bottom line but to provide a convenience to buyers (who subscribe to Amazon Prime) for ordering frequently used household essentials at the well-located push of a button.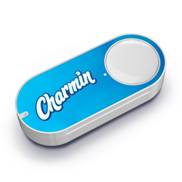 When you think about it, buttons are satisfying to press because they make things happen. As this Amazon service continues to evolve, you can now order everything from toilet paper to toys in a wide ranging number of categories.
In fact, more than HALF of the orders placed for Bounty paper towels though Amazon.com were made using this handy little electronic button. And, it has become so popular in recent months, that Dash Button orders have increased for Amazon by a whopping 70 percent.
What the Amazon Dash Button Does
The Dash Button is a small plastic electronic device, that is decorated with the logo of a specific product or brand and is wi-fi enabled. When strategically located (like next to a pantry shelf), it can make ordering or reordering a specific product convenient and easy by the push of its button.
Today there are over 100 brand and product specific options to choose from. Here are some of the button-ready top brands:
Air Wick
Airborne
ALL Laundry Detergent
Angel Soft
Arm & Hammer Cat Litter
Blue Sky
Brawny
Brita
Bounty
Caleb's Kola
Campbell's Soup
Carefree Feminine Liners
Cascade
Charmin
Clorox
Dasani
David Sunflower Seeds
Depend
Derwent
Dial Soap
Doritos
Downy
Eagle Pack
Energizer
FIJI Water
Finish Dishwashing
Gain
Garnier SkinActive
Gatorade
Glade
Green Works
Hansen's Soda
Hefty
Holistic Select
Honest Kids
Honest Tea
Hunt's Tomatoes
Illy Bottled Coffee
Illy Coffee
Jolie Paris
Kraft Mac and Cheese
La Roche-Posay
Litter Genie
L'Oréal Paris Revitalift
Lysol
MegaRed
Milk & Co (Baby)
Milk & Co (Men's)
Move Free Joint Health
Mucinex
Nature Valley
Near East
NERF
Ocean Spray
Olay
Orville Redenbacher
OxiClean
Peet's Coffee
Playtex Sport Tampons
Puffs
Pure Leaf Iced Tea
Purina Beyond
Quaker
Quilted Northern
Rayovac
Red Bull
Rid-X Septic Treatment
Schick Men's Razors
Schick Women's Razors
Seventh Generation
SimpleHuman
Slim Jim
Smartwater
Snuggle
Starbucks Double Shot
Stayfree Feminine Pads
Swanson Broth and Stock
Tide
V8 Juices
Vanity Fair Napkins
Vitafusion
Vitamin Water
Wellness Pet Food
Ziploc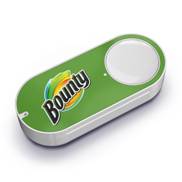 Let's say, as an example, you use Bounty paper towels. If you were to purchase, set-up and locate a Bounty Dash Button in your pantry, you would simply push the button when you needed a reorder.
The button, connected through your wi-fi and set up on your smartphone or mobile device, would place a pre-programmed order for you — of the size package and type of Bounty paper towels you want. You would then have it at your front door with Amazon Prime's 2-day shipping. Easy…never run out of paper towels again.
Minimum Requirements for Using Amazon Dash
This program is exclusive to Amazon Prime members so at the very least you need an Amazon Prime membership — the features and benefits of which are detailed HERE.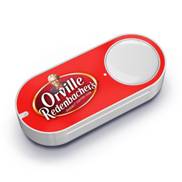 The Amazon Dash program cost is at no additional charge other than the purchase of the Dash Button (or Buttons) you will want to add to your home. The purchase price of the BUTTON is credited to you AFTER your first order through that button.
You will need a wi-fi connection in your house or through your mobile device and a download of the FREE Amazon Shopping App so the button can communicate with Amazon Order Fulfillment for the specific product you want to reorder.
Supported phone operating systems are:
iOS 8.3 or higher
Android 4.1 or higher
As another example, if you have a Dash Button for a specific brand of laundry detergent such as GAIN, you can select various scents and sizes of that GAIN detergent — then just tap the specific item to select it.
What it Costs to use the Amazon Dash Button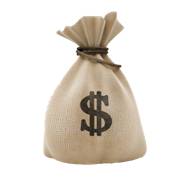 As mentioned earlier, the Amazon Dash program is exclusive to Prime Members and an Amazon Prime membership costs $99.00 per year OR it is offered for $10.99 per month plus, you may cancel at any time.
The annual membership saves you 25% over the month to month membership.
Each DASH BUTTON you decide to purchase will cost you $4.99 upfront. The purchase price of $4.99 is credited back to you AFTER you use the button to order something the first time.
There is no limit to the number of buttons you can buy or a cap on the credits you will receive each time a new button is used for its initial order.
If you cancel your Prime Membership, however, any Dash Buttons you own will no longer work.
How to get the Best Value from Amazon Dash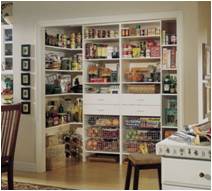 Having an Amazon Dash button for the products you frequently reorder can be pretty handy to keep you from running out.
In fact, it can also provide an advantage for college kids, seniors or housebound individuals, some of whom may not have cars, and many of whom live in places where, aside from Walmart, there aren't a lot of easy shopping options.
While this sounds like a good service, there are some considerations to keep in mind before you start peppering your kitchen or other areas of your home with these handy little plastic, brand specific, wi-fi enabled devices.
Not all products within a brand are available using the Dash Button. When you set up the Button, you are provided with a list showing available products, quantities and prices.
Your button needs to be located in a wi-fi accessible area whether through your home network or mobile device. They affix to a wall, shelf, appliance, etc. with a removable adhesive backing or can hang on a hook with an INCLUDED button bracket.
If you cancel your Amazon Prime membership, your Dash Buttons no longer work.
You also don't have to (and shouldn't) buy one for every product you use. Amazon is actually trying to focus on the household items that individuals or families buy in bulk on a regular basis.
The DASH BUTTON is not a cure for procrastinators — when the button is correctly setup and pressed, you will get a "GREEN" light on the button meaning your order is placed and accepted OR the a "RED" light meaning you are out of range or the item is "Out of Stock".
No need to worry about any "little shoppers" who may press the button continuously because….it's a button. Once you have placed a single order by pressing the button, another order for the same merchandise, will NOT BE PROCESSED until the previous order ships and has been delivered.
Conclusion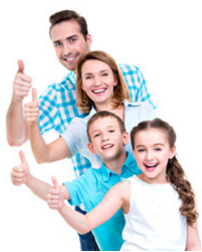 Overall, the DASH BUTTON makes sense for the simple reason that it keeps you from running out of the most used household goods at the time you need them most.
The Button cuts a number of steps out of the process of ordering from your smartphone and will still be faster than even the most efficient search with your computer.
You can place the buttons where you need them rather than stacking them in one location like some colorful control panel.
And finally, they become a whole list of items you can leave off your "To Do" list.