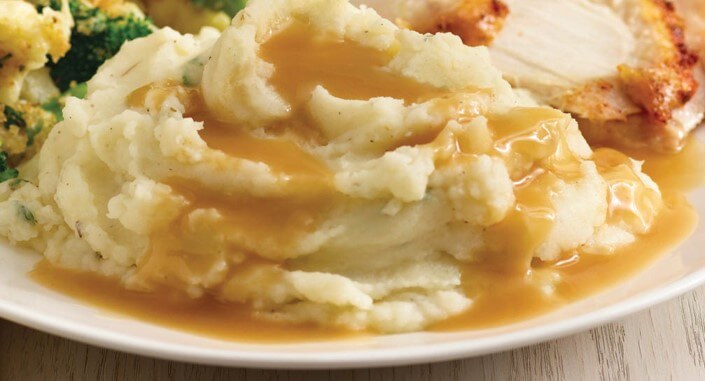 Making rich, flavorful thickened gravy is somewhat of an art. A really good gravy make the best use of cooking juices and bits of meat from the pot it's cooked in. This especially holds true if you are making a pot roast or oven roasting a chicken or turkey.
With a fork tender pot roast or a slow roasting poultry favorite, you have the advantage of hours of cooking, juice extraction infused with flavor from marrow, fat in the meat or bones and some caramelization in the bottom of the pan or roaster.
When you are making something like meatloaf and are using a boneless ground, sometimes very lean beef or poultry, the gravy pretty much needs to stand on its own.
Most cooks will swear by their own gravy recipes (I'm no different here) and there certainly are no shortages of those to choose from. However, how to make gravy is a challenge for some. Getting the right consistency with smooth, rich flavor can seem a little daunting at all the wrong times when you're getting ready to serve a meal.
Getting Smooth Lump-Free Gravy
For a good, thick yet silky gravy you will start with making a roux. A roux is a flour and fat combination that is used to thicken a gravy or a sauce. Depending on how much gravy you to dress your meat or poultry, figure on using:
1 tablespoon of fat and 1-1/2 tablespoons of flour for EACH cup of liquid you want to add.
Start by removing your meat or poultry from your roasting pan and set it aside to reason.
Next, take the empty roaster or dutch oven loaded with tasty drippings and brown bits and place it on a medium high heated burner on your stovetop.
Add flour to the drippings and whisk until the flour is completely incorporated, approximately 2 minutes. This will also cook off some of the taste of the flour.
Gradually pour about 1/2 cup of broth into the pan whisking continuously to incorporate the flour. You will notice an almost instant thickening of the broth and this is where you will add another half cup while you keep on whisking. Continue adding broth until you get the smooth, silky consistency you want.
Adding broth in larger quantities to a hot roux is what creates lumps in your sauce. Butter can be substituted for pan drippings, too!
3 Gravy Favorite Recipes
Here are 3 easy, flavorful all-purpose variations I use when I want to sauce up a meatloaf and I also use these for pot roasts, pork roasts and side dishes as well. Learning how to make gravy from scratch adds another layer to the phase "home cooking" and makes meals that much more enjoyable.
Old Fashioned Chunky Tomato Gravy
1 tablespoon pan drippings (substitute butter or oil if no pan drippings)
1 tablespoon butter or margarine
2 tablespoon flour
1/2 teaspoon sugar
1/2 teaspoon cracked black pepper
1/2 cup fat free or low sodium beef broth
1 can of diced tomatoes (14 oz) with basil, garlic, oregano
Melt butter in pan with meatloaf drippings.  Add flour and stir until smooth.  Mixture should start to lightly brown and take on a light caramel color.  Stir in remaining ingredients and simmer until thickened.  This can easily be served over pot roast or meatloaf and potatoes.
Traditional, Brown Onion Gravy
3 onions thinly sliced
1 tablespoon of butter or vegetable oil
1 tablespoon of pan drippings (substitute butter or oil if no pan drippings)
1 can or 2 cups low sodium or low fat beef broth
1 teaspoon fresh thyme or 1/2 teaspoon of dried thyme
1 tablespoon Worcestershire sauce
2 tablespoons flour
Black pepper to taste
Heat butter and pan drippings until butter is melted.  Add sliced onions and sauté until soft but not browned.  Add flour and stir until flour is absorbed (about 5 minutes). Slowly add broth, Worcestershire sauce, thyme and pepper.  Cook over low heat until bubbly, then serve.
Creamy Mushroom Gravy for Poultry
1 pound of mushrooms, sliced
1 small onion, diced
1/4 teaspoon allspice
1/2 teaspoon dried thyme or 1 teaspoon fresh thyme
2 tablespoons butter
2 tablespoons flour
1 cup heavy whipping cream
Cracked black or white pepper to taste
1 cup canned low sodium or fat free chicken broth
Optional – Substitute 1/2 cup white wine for 1/2 cup heaving cream
Heat butter is sauce pan until melted.  Add diced onion and sauté until onion is clear and soft, not browned.  Add sliced mushrooms and continue to sauté until mushrooms are reduced by half.  Stir in flour until absorbed (about 5 minutes) slowly add chicken broth and remaining seasonings.  Heat to simmering and add heavy cream.  Stir until thickened and then serve.
Best Tip to Cure Salty Gravy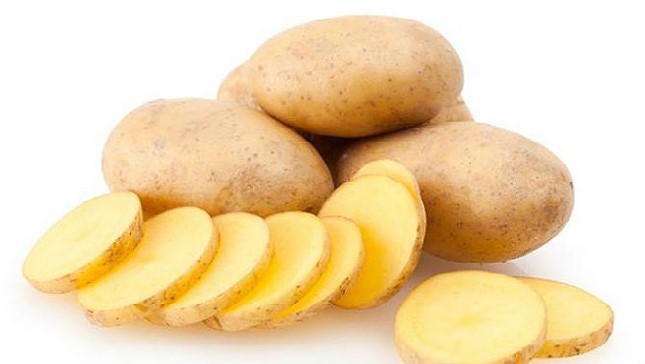 I'm sure you've noticed none of the above recipes call for salt.  Sometimes gravy recipes may taste too salty.  This can be from the canned broth, pan drippings, salted butter, or getting a little over zealous on the seasonings.
The best way to remove some of the saltiness is with raw potatoes slices.
Take any cleaned raw potato, skin on or off and thinly slice it.  Add several of those slices to your gravy and continue cooking until the potato slices become translucent.
Remove the potato slices and toss them out before you serve the gravy.  Much of the salt will have been absorbed by the potatoes.
Best Gravy Whisks on Amazon
Last updated on February 19, 2018 3:00 am