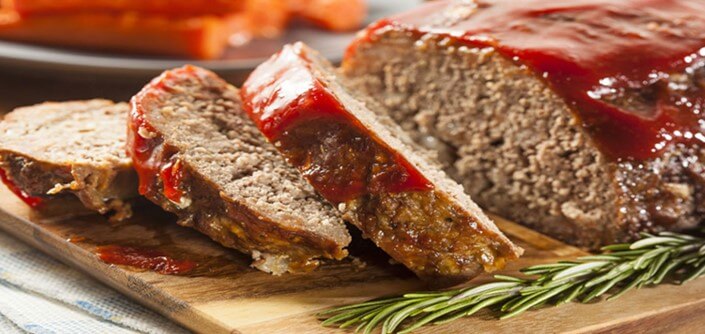 Meatloaf seasoning is pretty much like any other.There are literally hundreds of available spices and seasoning combinations for any type of food.
Options are virtually limitless for selections you can add to your meatloaf especially if you are an adventurous cook.
Your variations will also depend on what type of meat you are using for your meatloaf and how much you plan to make.
You typically would not use the same meatloaf seasoning for ground turkey as you would for beef because the fat content (or lack of) in the ground meat will contribute to the overall flavor.
Harmony Isn't Just for Singing
We've all probably had at least one disastrous meatloaf experiment, so we've learned that the meatloaf seasonings need to be in perfect harmony…no one ingredient should overpower another.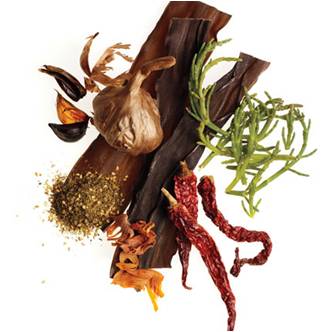 You also need to think about whether you plan on serving your meatloaf with or without a sauce acknowledging your flavors may be layered but still need to work together.
Some ground meats will require less seasoning like ground beef with a 20% fat content because you'll get a lot of flavor from the less expensive cuts.
If, however, you are making a meatloaf using ground turkey….well, that needs a little more help because by itself it's pretty bland in flavor.
What I generally do with my meatloaf is to boost its taste by substituting a flavored liquid for the water, milk or broth you would typically add to your mixture.
For example, I may use BBQ sauce, tomato sauce, or sour cream and onion dip as the substitute for the traditional liquid but  I pretty much stay true to my seasoning selections.
Meatloaf Seasoning for Ground Beef
For me the two most important seasonings in any meatloaf (or in any savory recipe for that matter) are kosher salt and cracked black pepper.  I use kosher salt in lieu of table salt in all of my recipes.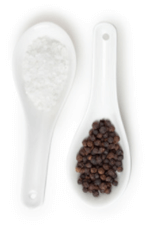 What's the difference? Table salt and kosher salt taste fairly similar to one another but table salt has a slightly metallic flavor due to the added iodine. Kosher salt contains no additives so to me it tastes lighter and cleaner than table salt.
Black pepper has been around since ancient times and possesses a spicy almost woodsy scent that is best appreciated and strongest when whole peppercorns are ground just before use. This is why I use cracked black pepper most and keep a pepper mill on the table.
As a side note, ground pepper will start to lose its flavor if exposed to light and should always be tightly covered.
Ground Beef Meatloaf Seasoning Blend
Below is the seasoning blend I use for ground beef that will enhance your traditional beef meatloaf recipe.  Assuming you'll want to make a homemade meatloaf seasoning blend for more than one use, the ingredients below are based on a measurement of either 1 level teaspoon or 1 level tablespoon depending on how much you want to make.
2 black pepper
1/4 garlic powder
2 onion powder
3 parsley
2 rosemary
1 savory
1 thyme
Ground Turkey Meatloaf Seasoning
Ground turkey requires a little extra seasoning assistance because, while leaner than ground beef, it does not have much flavor on its own due to low fat content.  Try the meatloaf seasoning blend below for ground turkey using the same metric as the ground beef seasoning.  Depending on how much you want to make, use 1 level teaspoon or 1 level tablespoon.
1 ginger
2 parsley flakes
1 marjoram
1 oregano
1 rosemary
1/3 sage
1 thyme
1/3 white pepper
When you have either your ground beef or your ground turkey meatloaf seasoning blends made, the use 1 teaspoon of the seasoning blend, per 1 pound of ground meat.  Enjoy!